Sharon Wylie (aka Rev. Steel Toe)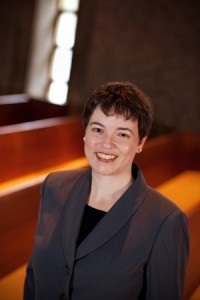 I am a Unitarian Universalist minister, living and working in San Diego County. I am the called and settled minister at Chalice Unitarian Universalist Congregation in Escondido, CA. I come to Unitarian Universalist ministry as a second career, after working over ten years at my family's construction company.
My partner, Peter, and I have been together since 1994, having met in college. I was born and raised in San Diego, where my family (my parents and my three siblings with their families) still resides.
I am a vegetarian, tea aficionado, movie lover, "Top Chef" fan, and guardian to three cats. My favorite author is Jane Austen, and my favorite poet is Judy Grahn. I love the music of Sweet Honey in the Rock and Peter Mayer.
Follow me on Goodreads!